Kampinski, Marian | Obituaries | clevelandjewishnews.com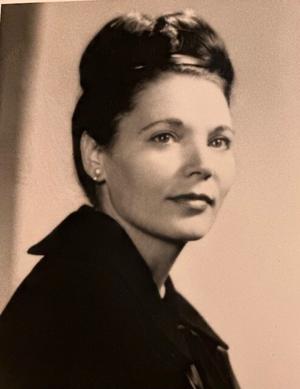 Marian Kampinski, age 96, born Dec. 24, 1925.
Marian was a Holocaust Survivor, who along with her sister Etka and mother Cypa, overcame all odds and survived the Lodz ghetto and Nazi concentration camps. Marian documented her story in her book, Remember Me, and through her art and poetry. Until her death, she continued to live her life with strength, creativity, grace and faith.
Marian was loved by all, loved her family and the blessing of life. Her loving husband, Isak, and her son, Jack, predecease her. In the end, she was comforted knowing she was going to a better place and would be near her lost loved ones. Marian is survived by her son, Chuck, who was born in a German DP camp, and his wife, Wendy. Her two daughters, Nancy and Anita, live in Israel with their husbands. Marian has 16 grandchildren (David, Lisa, Danielle, Micki, Moshe, David, Yossi, Tzipporah, Shlomo, Yocheved, Betzalel, Shmuel, Binyamin, Hadassah, Shira, Zehava) and 12 great-grandchildren (Camden, Indigo, Maple, Lia, Dean, Yehudah, Amitai, Talya, Adia, David, Benaya, Yedidiah).
Marian was an extraordinary woman. She will be remembered and missed. In her own words, she left a message for her family and all of humanity:
Tell it to your children
And to your children's children
Tell it to the world
What happened to me
To you, to all of us
So that our heavy stones
Be lifted with holiness
By all mankind
Forever to be remembered
Remember me
Burial in Israel next to her late husband, Isak. The family asks for no visitations and for all donations to a charity of your choice.
Arrangements under the direction of Berkowitz-Kumin-Bookatz Memorial Chapel.
!function(f,b,e,v,n,t,s){if(f.fbq)return;n=f.fbq=function(){n.callMethod?
n.callMethod.apply(n,arguments):n.queue.push(arguments)};if(!f._fbq)f._fbq=n;
n.push=n;n.loaded=!0;n.version='2.0′;n.queue=[];t=b.createElement(e);t.async=!0;
t.src=v;s=b.getElementsByTagName(e)[0];s.parentNode.insertBefore(t,s)}(window,
document,'script','https://connect.facebook.net/en_US/fbevents.js');
fbq('init', '1006756389441491');
fbq('track', "PageView");
Source link