Do 'bad Jews' really exist? A new book says no – The Forward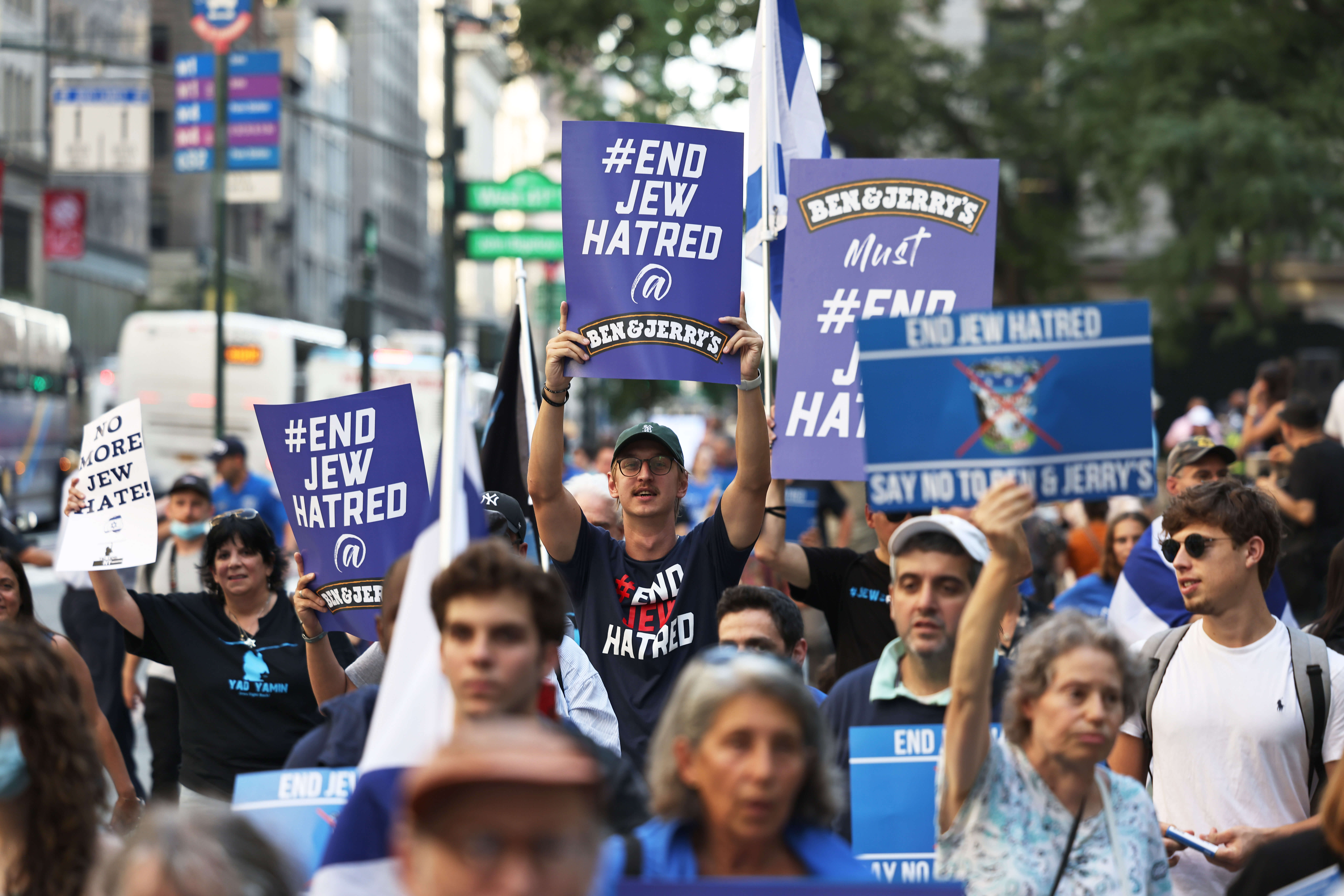 Those who criticize Jews often defend themselves from accusations of antisemitism by claiming that their targets aren't really Jewish. "I'm more of a Jew than Soros is," Rudy Giuliani, the former mayor of New York, once said of the Jewish philanthropist George Soros. "He doesn't support Israel." And just last month, when the Republican candidate for Pennsylvania governor Doug Mastriano was asked about his connection to a notorious antisemite, his wife responded on his behalf. "We so much love Israel," Rebecca Mastriano said. "In fact, I'm going to say we probably love Israel more than a lot of Jews do." Meanwhile, sports commentator Jason Whitlock defended Kanye West's antisemitic comments in early October by claiming that they were directed at "non-religious Jewish power brokers."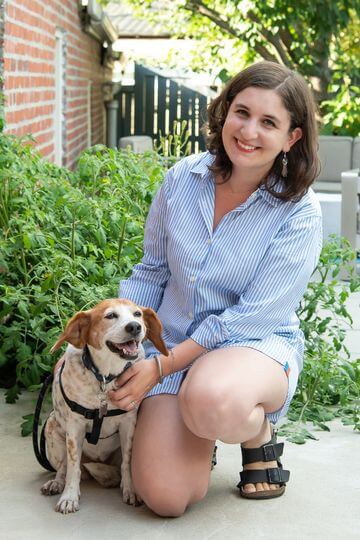 But suspected bigots aren't the only ones who try to divide Jews into good, or "real," versus bad, or "fake." When progressive Jewish groups considered religious liberty claims to oppose abortion bans this spring, some argued that Reform Jews weren't religious enough to take such a position. And anyone who has even a passing familiarity with fights over the Israeli-Palestinian conflict in the U.S. will be familiar with the accusations leveled against anti-Zionist Jews: they're by turns self-hating, antisemitic, or not really Jewish. Meanwhile, the uncle of Stephen Miller, Trump's immigration adviser, publicly declared that Miller's xenophobic policies had betrayed his Jewish heritage.
Fault lines in the Jewish community extend beyond the partisan political realm: There have been debates over religious practices, intermarriage, philanthropic priorities, minority rights and more – and these arguments often spill from intellectual disagreements to claims that one or another group of Jews are not living up to what it should supposedly mean to be Jewish.
Emily Tamkin, senior editor for the United States at the New Statesman, a left-wing British magazine, documented the world of conspiracies that swirl around Soros two years ago in her first book, "The Influence of Soros: Politics, Power, and the Struggle for an Open Society." Now she has broadened her examination of Jews who draw controversy in "Bad Jews: A History of American Jewish Politics and Identities," which is divided into chapters that focus on groups of Jews who have staked out distinctive positions starting in the early 20th century: "Zionist Jews," "Civil Rights Jews," "Laboring Jews," and so on.
Tamkin, who belongs to a Reform synagogue in Washington, D.C., is progressive, which comes across periodically, including in her careful discussion of Jews and racial identity in the book. But she takes pains to fairly present both sides of the debates that she recounts, including letting the reader decide whether the Orthodox Jews in New York City who burned copies of a controversial Jewish prayer book, or the author himself, are "bad Jews."
Our interview has been edited for length and clarity.
For a book titled, "Bad Jews," you seem reluctant to use that framework. You quote Ben Lorber, a left-wing Jewish organizer, who says, "There are enough voices in the world who are labeling Jews as bad. We shouldn't do it to each other." But having spent a lot of time thinking about these debates, were you able to identify anyone who you thought, "Hey, maybe this person actually is not a good Jew"?
There are people who are Jewish with whom I profoundly disagree, and not just politically. I disagree with their interpretation of Judaism. I disagree with how they use their identity. I disagree with all of it. That said, I know that they can go back to Jewish texts, to Jewish history, to Jewish tradition and find something in there to say, "No, my behavior is Jewish."
The Jewish people has always been plagued by Bad Jews, who undermine it from within. In America, those Bad Jews largely vote Democrat.

— Ben Shapiro (@benshapiro) November 8, 2011
In 2011, Ben Shapiro had this tweet that's in the book that said, "Bad Jews vote Democrat." I don't agree with anything that he says. I do not see what I have to gain by saying, "Actually, you're the bad Jew." Like what do I possibly get from speaking on those terms? Or from saying that, "Actually, I'm the one who's interpreting values authentically, and you're just using them for your own political agenda." I mean, we're both using them for our political goals — that's what you do when you take your values and you interpret them and you apply them to your life. I think some people expected me to say who I think is bad, and that's really not the point of the book. The point of the book is that it's a term that has so many different meanings to so many different people. I heard someone say, "Everyone is someone else's bad Jew." And I love that. I think sometimes that person is yourself. That's what the book is about. It's about how limiting and unhelpful the framework of "bad Jew" is.
You write about several individuals who have befriended notorious antisemites, like Henry Ford and Charles Lindbergh, throughout history. What role do you see those folks having played in the history of the American Jewish community?
There have always been Jewish people who look at hierarchies of power and choose not to dismantle them, not to question them, but to cling to them. What do I make of that? I mean, I don't think Henry Ford's Jewish friends had much influence on his writings. If I heard somebody say, as Lindbergh did, like, "I'm ok with a few Jews, just not too many," would I personally want to be friends with that person? No. Do I think that clinging to things like white supremacy is ultimately helpful? No. But this is a feature of Jewish life, as are those who have tried to dismantle these different hierarchies.
There's an interview that I do early on in the book. I say, "Jews are neither victims nor villains." And the person says, "Actually, no, Jews are victims and villains." And I think that that, to me, was very helpful in thinking about American Jewish history. There are average people in this history. There are also people who have done tremendous good, and there are people who have done tremendous ill. And there are people who disagree on which is which.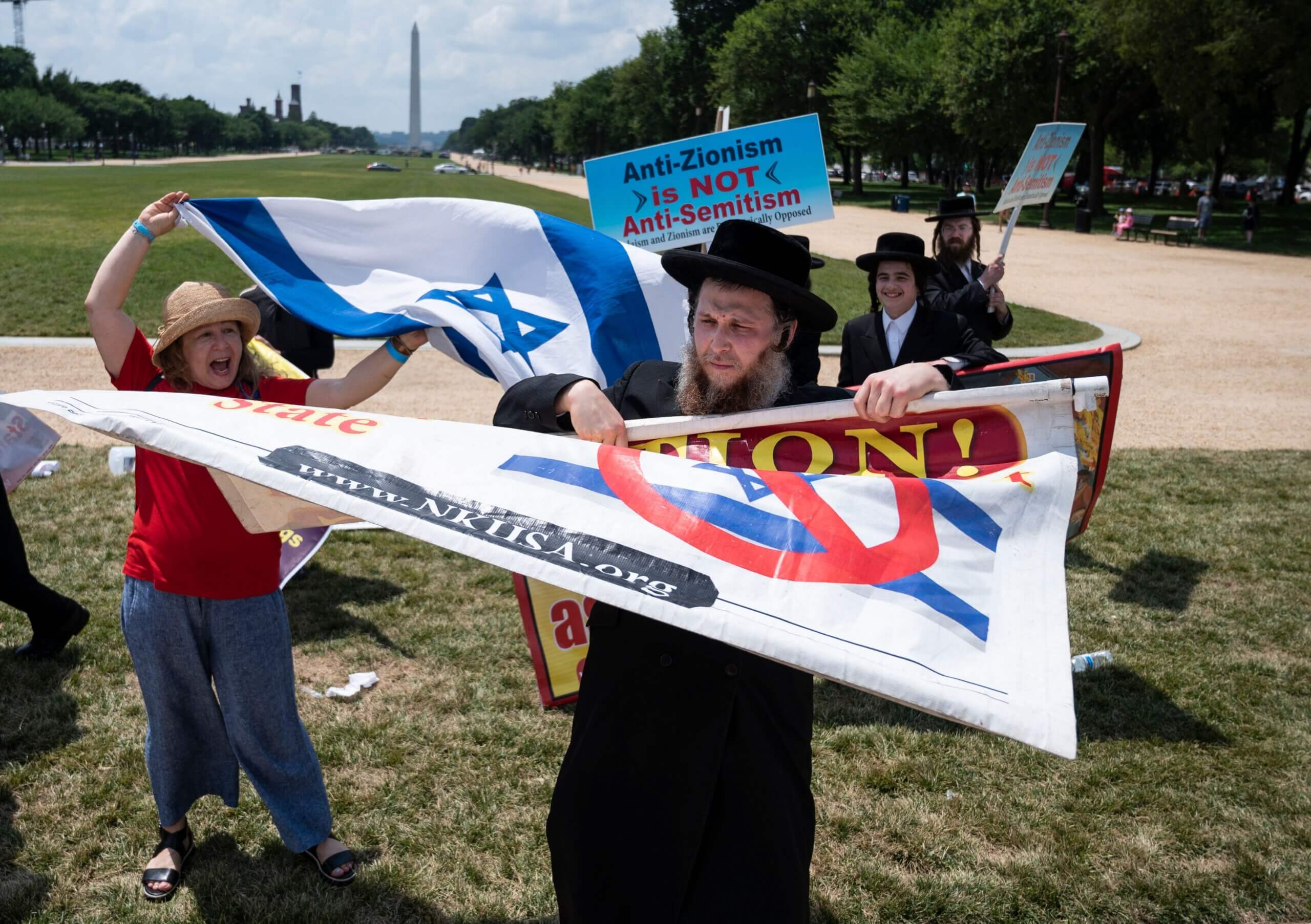 So the way you understand the term "bad Jew" is not referring to a bad person who is also Jewish; it's an accusation leveled against somebody who is seen as not really Jewish or as going against Judaism. Is that right?
I think we see it used in two ways. There's the religious: "Oh, you're not Jewish." The most common answer I got, when I said, "What do you think of when you think of a bad Jew?" people said, "I think of myself." Let's say you're not a certain level of observant, you don't keep kosher, or you didn't go to synagogue. That's one realm.
And then the other is the political. This is what we're seeing increasingly with people saying, "You're not supportive of Israel enough," so that means you're a bad Jew – or maybe it means that you're not Jewish at all. We're seeing this a lot now with people alleging Reform Judaism is not really Judaism: "Oh, these left-wing Jews like there. It's just a cover for progressivism."
Sure. The book also touches on antisemitism, and you describe a fascinating phenomenon during the 1960s where American Jewish leaders and institutions really downplayed antisemitism within the Nation of Islam and instead focused on doubling down on their fight for civil rights. You praise that approach and argue that fighting antisemitism requires fighting white supremacy more broadly. But today, Jewish leaders for the most part do not downplay antisemitism in minority communities. What's changed?
The Jewish leaders in the '60s had an understanding that the biggest threat was not from the Nation of Islam. The antisemitism that had actual power over their lives was, in fact, white supremacy. I believe — and I think this comes through in the book — that that is still true today. Obviously there is no one ideology that claims antisemitism and we should call it out and condemn it where we see it. That said, I also believe that at this point in time there's no equivalence between the antisemitism that we're seeing from the political left and from the political right at this point.
Why do I think certain American Jewish groups take a different approach? I think, for one thing, they are uncomfortable. They want to be bipartisan and so it's difficult. And the other thing is that I think that these politics don't necessarily align with politics on Israel right now. If you're an American Jewish group, and you're dedicated to fighting antisemitism, on the one hand, and defending Israel, on the other, and there are politicians who are taking very "pro-Israel" stances from a quite hawkish angle, and on the left, there's increasing criticism of Israel, how do you position yourself there? I think that is a challenge that American Jewish institutions are facing today that they're meeting with, let's say, mixed success.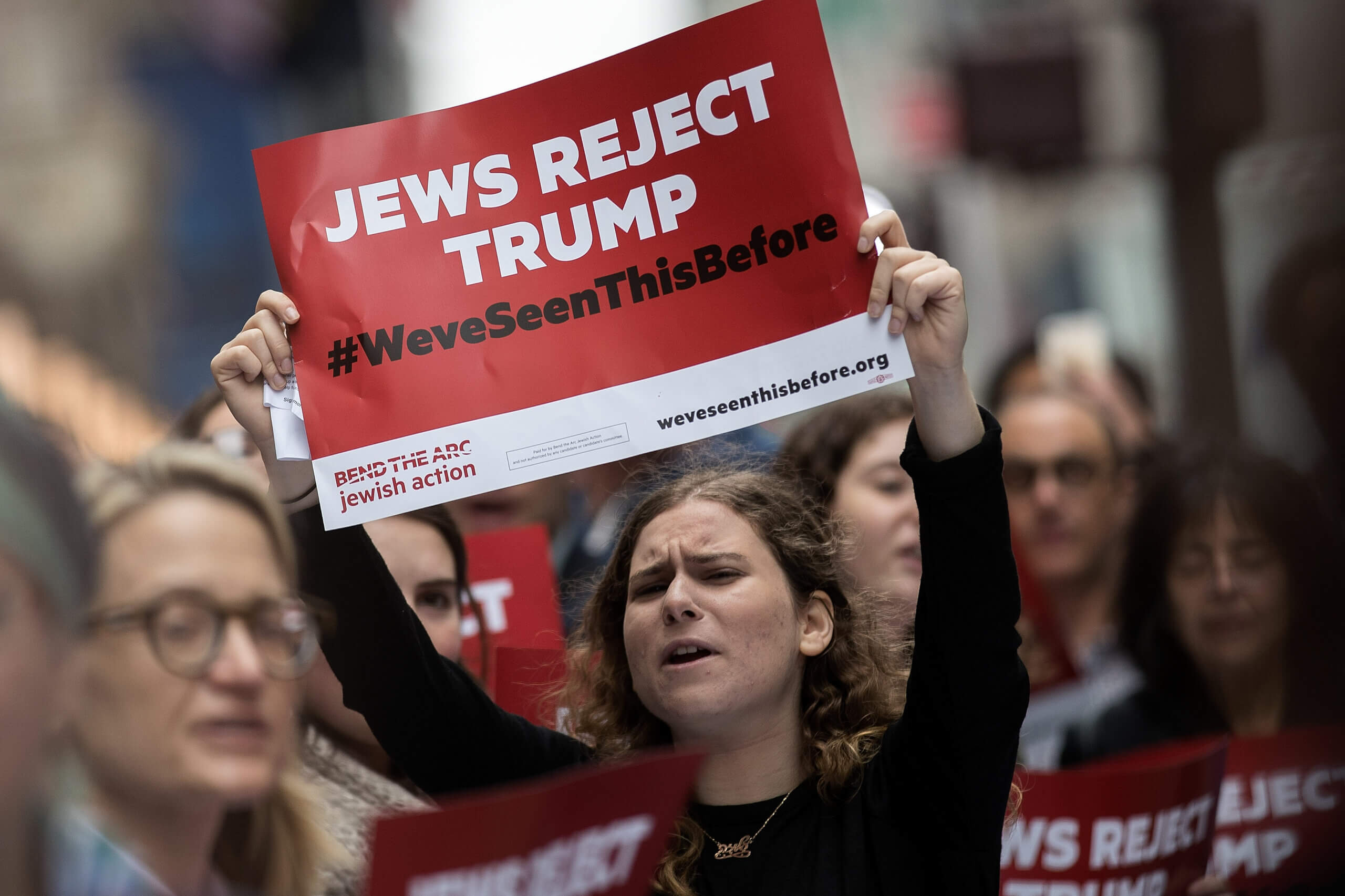 You open the book with a quote from S. Ansky, a Jewish author and activist from the early 20th century: "There's no other people like the Jewish people that talks about itself so much but knows itself so little." I thought it was a very profound introduction. What was the most surprising Jewish history that you learned while writing this book?
I wouldn't say that I was surprised by this, but one thing that I really appreciated more having done this research is the extent to which American Jews in the early- and mid-20th century really tried to reinforce their position as white Americans. Especially because we're having this conversation now, where Jews feel like potential victims of white supremacy, and are nervous about our status in this country, it's useful to go back and remember that yes, that's true, and Jews always have been discriminated against in this country to various extents. But it is also true that most American Jews — for most of American history — have gone through life as white Americans under the law.
And the favorite fact I learned was about the haggadah Mordecai Kaplan wrote. I learned that there were Orthodox Jews who burned it in New York City. I thought that was such a perfect encapsulation of the meaninglessness of the phrase "bad Jews." Like, who in that story is the good Jew? Everybody in that story thinks that they were a good Jew.
One fact that I was sort of floored by was that the first Jewish member of Congress, Lewis Charles Levin, was also founder of the xenophobic Know Nothing Party. Did you learn any more about that? Did he talk about his Judaism?
I don't have any more on his Jewish identity, but I think about that, combined with the first member of a national cabinet in North America being Judah Benjamin in the Confederacy. There's a very proud American Jewish history — and I'm very proud of it — of support for civil rights and defense of pluralism and liberalism. But there's also this other part of that history that includes American Jews literally running for office to protect power hierarchies as they already existed.
Right. Well, my last question actually comes back to what you said was the most common refrain you heard while interviewing people for the book. "When I think of a bad Jew, I think of myself." Most of the book is not about Jewish self-loathing, but given that you heard it so frequently, what do you hope that folks who think of themselves as bad Jews might take away from reading your book?
I really love that question. When I started this project, I would have used that phrase about myself, and it's half joking, but only half. American Jews have been pretty good at making one another feel shame and insufficiency and inadequacy. And I hope that readers who maybe feel that way, come away from the book realizing that there's this history to engage with, to explore and change their minds about. I hope that they take this both as an invitation to join the conversation about Jewish identity, and also to explore what's meaningful for themselves and feeling like they're "Jewish" enough to do that.